Hi!
Another SALES POST.
I need to sell my stuff, so I decided to do another post with some different things :)
☆ I accept PayPal only, and prices don't include shipping cost and paypal tax fee. And I accept only Euro [
click here for currency conversion]
★ I'm not responsible for any lost items.
★ Please leave your email address and your located country if you are interested, (or mail me at avril_touchthesky@hotmail.it ) so in this way I can calculate the shipping cost for you, because cost depends of the package's weight.
Obviously International shipping with registered mail will cost more!
★Please pay within 2 days after confirmation.
★First come first serve.
HEY!SAY!JUMP; Ultra Music Power - SINGLE- Normal Edition
6€
HEY!SAY!JUMP; ULTRA MUSIC POWER (First Press Normal Edition) WITH BOOKLET 17
HEY!SAY!JUMP ; MAYONAKA NO SHADOW BOY - NORMAL EDITION
6€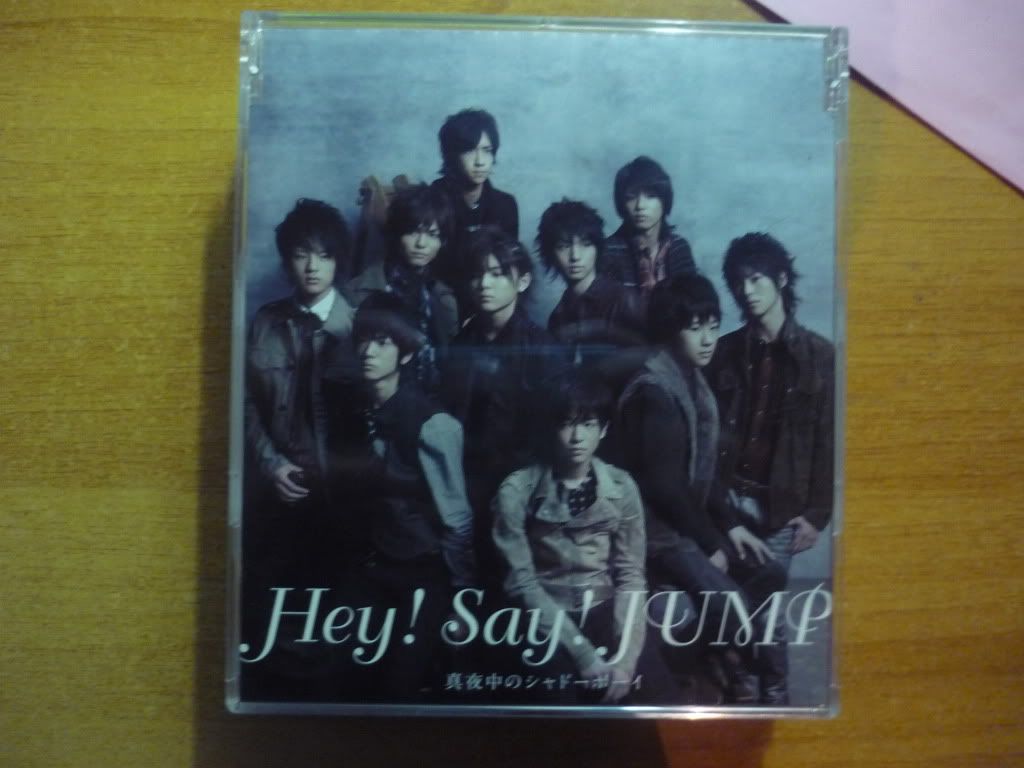 HEY!SAY!JUMP; DREAMS COME TRUE NORMAL EDITION
7€

YOUR SEED; NORMAL EDITION; HEY!SAY!JUMP
6€
1- NIKAIDO TAKASHI SET PICS LIVE OF KIS-MY-FT2 AND ABC-Z FIRST CONCERT.
6€
2- NIKAIDO TAKASHI SET PICS OF KIS-MY-FT2 AND ABC-Z FIRST CONCERT.

6€





4- NIKAIDO TAKASHI SET PICS OF SUMMARY 2008 6€ SOLD


5- SENGA KENTO SET PICS OF SUMMARY 2008 6€ SOLD


6- NIKAIDO TAKASHI AND KISUMAI OFFICIAL PICS OF SUMMARY '08

19,50€ for them all, or 1,70 each SOLD


8- KISUMAI OFFICIAL PICS

12€ for them all 1,70€ each SOLD
10 - HIKARU YAOTOME SET PICS OF SUMMARY 2008

6€ SOLD

11- HIKARU YAOTOME SET PICS OF SPRING TOUR 2008

6€
If you want to ask something that I might have like HEY!SAY!JUMP stuff, Johnny's Juniors, NEWS and others, FEEL FREE TO ASK ME. There's no problem :
D
Current Music: WHAT THE HELL- AVRIL LAVIGNE